Need professional heating help?
Please don't hesitate to contact us with any questions you have.
Warm air blow heaters are the most cost effective and efficient means of heating the air contained within industrial and commercial buildings.
Warm Air Heating for Industrial and Commercial Buildings
Warm air heating systems provide instant heat. Warm air heating provides an efficient, flexible and cost effective solution for the heating of most industrial and commercial buildings. D.R Mechanical specialise in installing floor standing or suspended warm air systems.
A free blowing warm air system is one of the most cost effective and efficient means of heating industrial buildings. We specialise in working with our customers to provide the most cost effective and energy efficient solutions for their premises. From our range of energy efficient equipment we will design heating systems minimising carbon usage and therefore running cost.
Whether you are operating from a small commercial premises or a large industrial facility we have the experience and expertise to provide the right heating system for you.
We provide tried and trusted heating products installed and serviced by highly qualified engineers. We are not just interested in selling heaters – we want to make sure that our systems continue to operate at maximum efficiency through the preventive maintenance and service contracts we offer.
Suspended Unit warm air heaters
Where space is at a premium unit heaters come into their own. Suspended from the roof or off brackets from the wall, unit heaters take up little useful space. Unit heaters are always equipped with horizontal louvres to help push the warm air to ground level. Vertical louvres by giving side to side movement help spread the warm air throughout the building.
Floor standing cabinet warm air heaters
Cabinet heaters are installed on the ground and therefore take up floor space. They come either ready for connection to ductwork or with nozzles to give direction to the flow of warm air. They are therefore able to heat more than one area because the nozzles or ducts can take the air to where it is required.
Advantages of Warm Air Heaters • Keeps your products warm. • Provides a dry heat to remove moisture.
All our industrial heating engineers are fully trained in all aspects of the work they undertake, i.e. Gas Safe Certified, Oftec Registered, IPAF Trained, CSCS trained.
Our company is fully insured.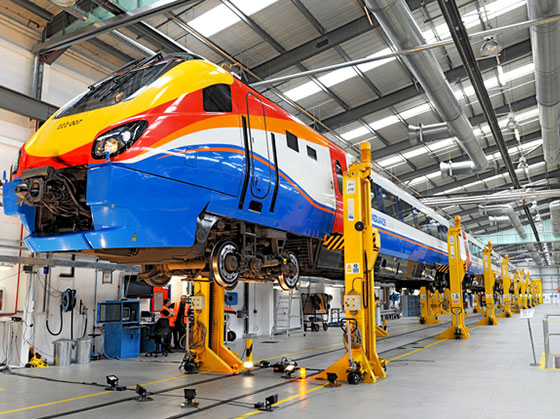 Our UK industrial heating services cover the following areas, but are not limited to: Aylesbury, Birmingham, Brierley Hill, Bristol, Bromsgrove, Chester, Coventry, Dudley, Gloucester, Hagley, Halesowen, Hereford, Kidderminster, Kingswinford, Leeds, Leicester, Liverpool, Manchester, Newtown, Northampton, Nottingham, Oxford, Preston, Reading, Sheffield, Shrewsbury, Stafford, Stoke on Trent, Stourbridge, Stratford, Swindon, West Midlands, Wolverhampton, Wombourne and Worcester.