Factory Heating Contractors
Installation and Servicing
D R Mechanical Services, based near Birmingham in the West Midlands and offer Factory Heating services and maintenance with national coverage across the whole of England and Wales.
We provide energy efficient Factory Heating solutions to include Warm Air Heating and Radiant Heating and can advise customers on suitability throughout the whole process.
Why are factory heating solutions important?
It affects your bottom line. If you have an inefficient factory heating system, then you are literally burning money, and losing profit.
It protects your stock. Insurance companies are loathe to pay out on policies if an inadequate factory heating system leaves your stock damaged by burst pipes in a severe frost.
It keeps your staff happy. An efficient factory heating system will ensure your workers are kept warm and happy. A happy workforce is a productive one.
Call us today and get the right factory heating solution for your business.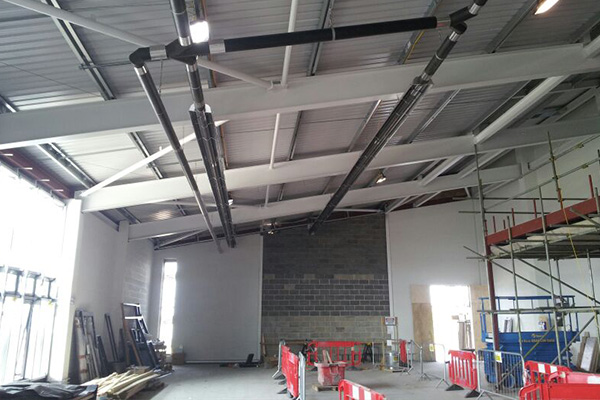 Our heating engineers are fully trained in all aspects of the work they undertake, such as Gas Safe Certified, Oftec Registered, IPAF Trained, CSCS trained.
Our Factory Heating services cover the following areas, but are not limited to:
Bedfordshire; Berkshire; Birmingham; Buckinghamshire; Cambridgeshire; Cheshire; Clwyd; Derbyshire; East Midlands; East Sussex; Glamorganshire; Gloucestershire; Gwent; Hampshire; Leicestershire; Lincolnshire; Middlesex; Nottinghamshire; Oxfordshire; Powys; Shropshire; Staffordshire; Surrey; West Midlands; West Sussex; Wiltshire and Yorkshire.