Need professional heating help?
Please don't hesitate to contact us with any questions you have.
Industrial and Commercial Heating Products
AmbiRad heating systems are suitable for numerous applications including new builds and refurbishments. AmbiRad provides heating solutions that have a dramatic effect on reducing heating and therefore fuel costs, lowering energy waste and cutting down on carbon emissions.
From high quality warehouse radiant heating to free standing warm air heating systems, AmbiRad can play a vital role in helping companies from all sectors to meet and exceed their energy targets.
As a leading European manufacturer of gas-fired radiant heaters and supplier of warm-air systems and air curtains, AmbiRad develops and manufactures high quality, environmentally friendly, energy and cost-efficient heating systems including radiant heaters, gas fired unit heaters, and warm air systems.
Suitable for numerous applications including both new builds and refurbishments, the company's energy efficient heating systems have helped businesses and organisations to reduce their fuel costs, lower energy waste and cut carbon emissions.
AmbiRad meets the needs of industrial, commercial, public and private sector customers worldwide and is able to provide a supply-based service to contractors, specifiers and facilities managers in 45 countries. The company has enabled warehouses, factories, retail outlets and more to meet and exceed their energy, budgetary and performance targets.
AmbiRad offers total project support and peace of mind to its customers, which can include investigative site visits, warranty work and cost calculation, demonstrating the conscientious approach which has made AmbiRad a market leader of heating systems in Europe.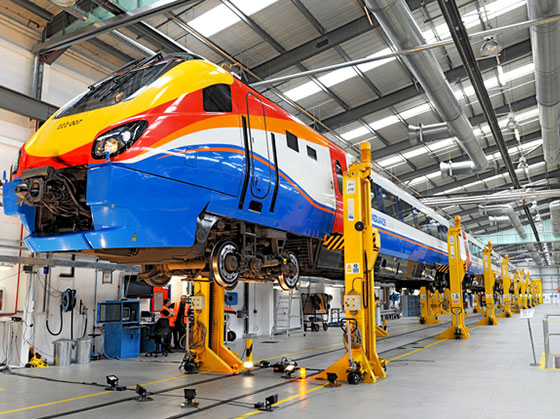 Our UK industrial heating services cover the following areas, but are not limited to: Aylesbury, Birmingham, Brierley Hill, Bristol, Bromsgrove, Chester, Coventry, Dudley, Gloucester, Hagley, Halesowen, Hereford, Kidderminster, Kingswinford, Leeds, Leicester, Liverpool, Manchester, Newtown, Northampton, Nottingham, Oxford, Preston, Reading, Sheffield, Shrewsbury, Stafford, Stoke on Trent, Stourbridge, Stratford, Swindon, West Midlands, Wolverhampton, Wombourne and Worcester.